In addition to miles of backcountry trails filled with timber features, cliff drops, and off-piste adventure, Lutsen Progression Parks offer jibs and jumps on two mountains.
More Terrain | More Tricks
Timberjack Progression Park
Off of Bridge Run, the Timberjack Progression park offers a variety of features for those looking to jib, jump, butter, and slide.
Mystery Mountain Boarder X
Challenge your friends, head-to-head through banked corners, rollers, and jumps.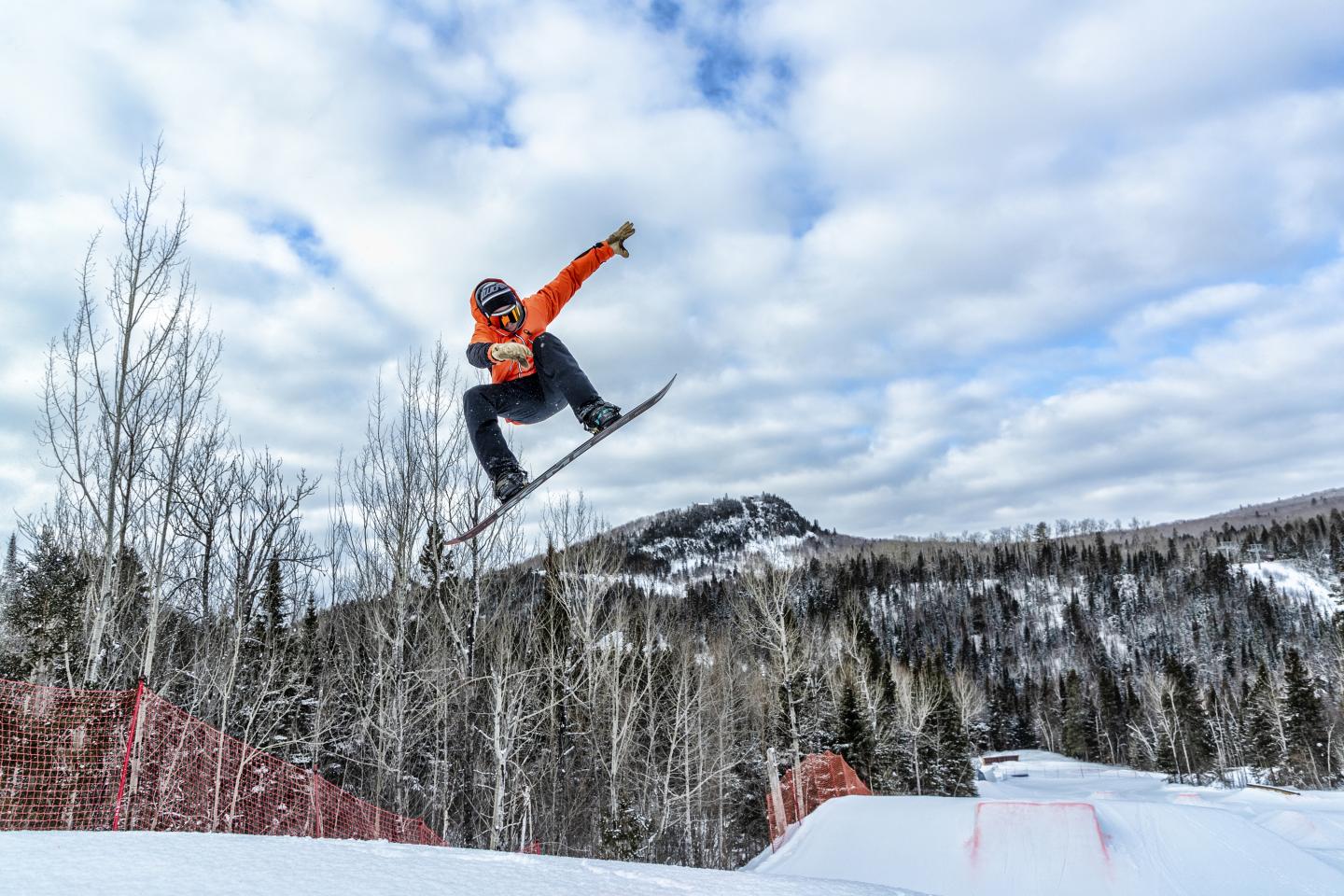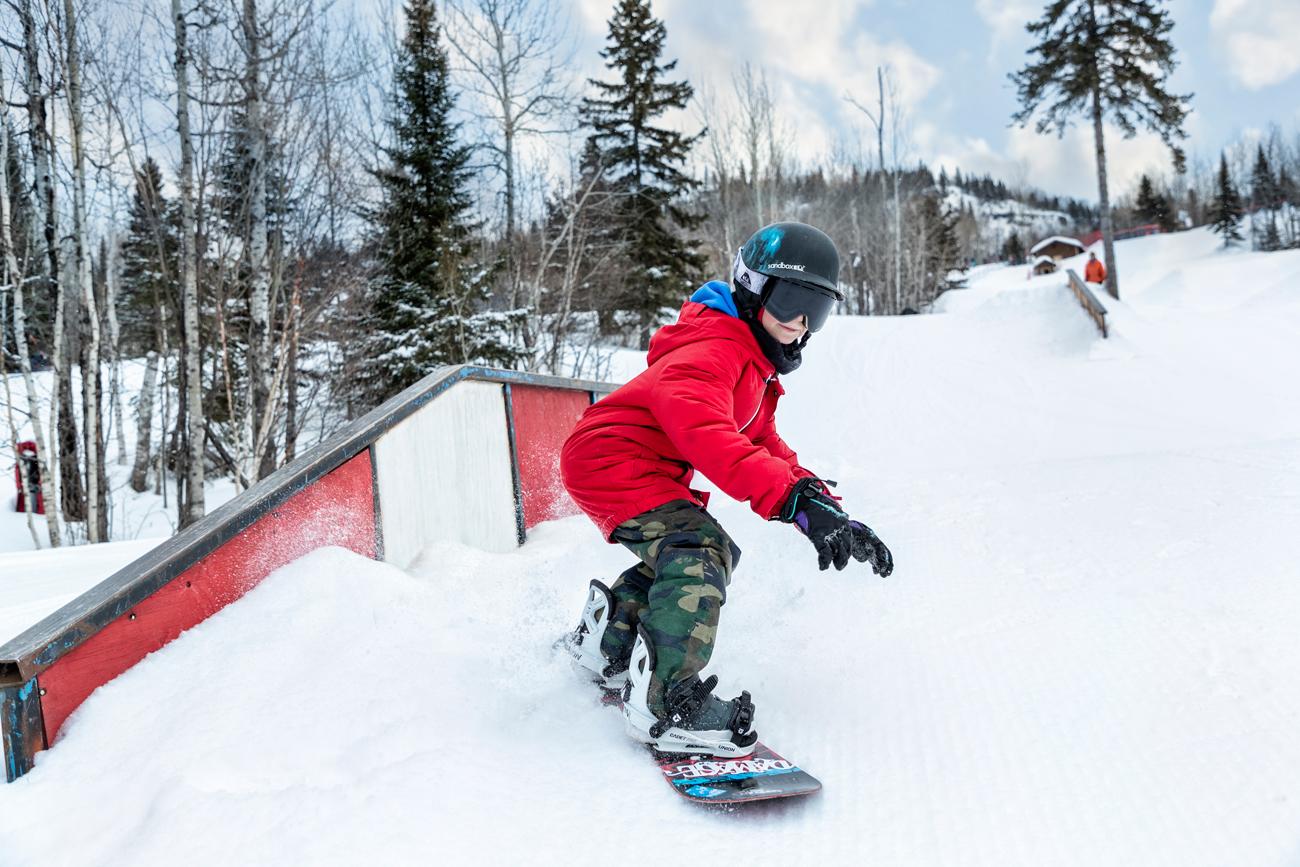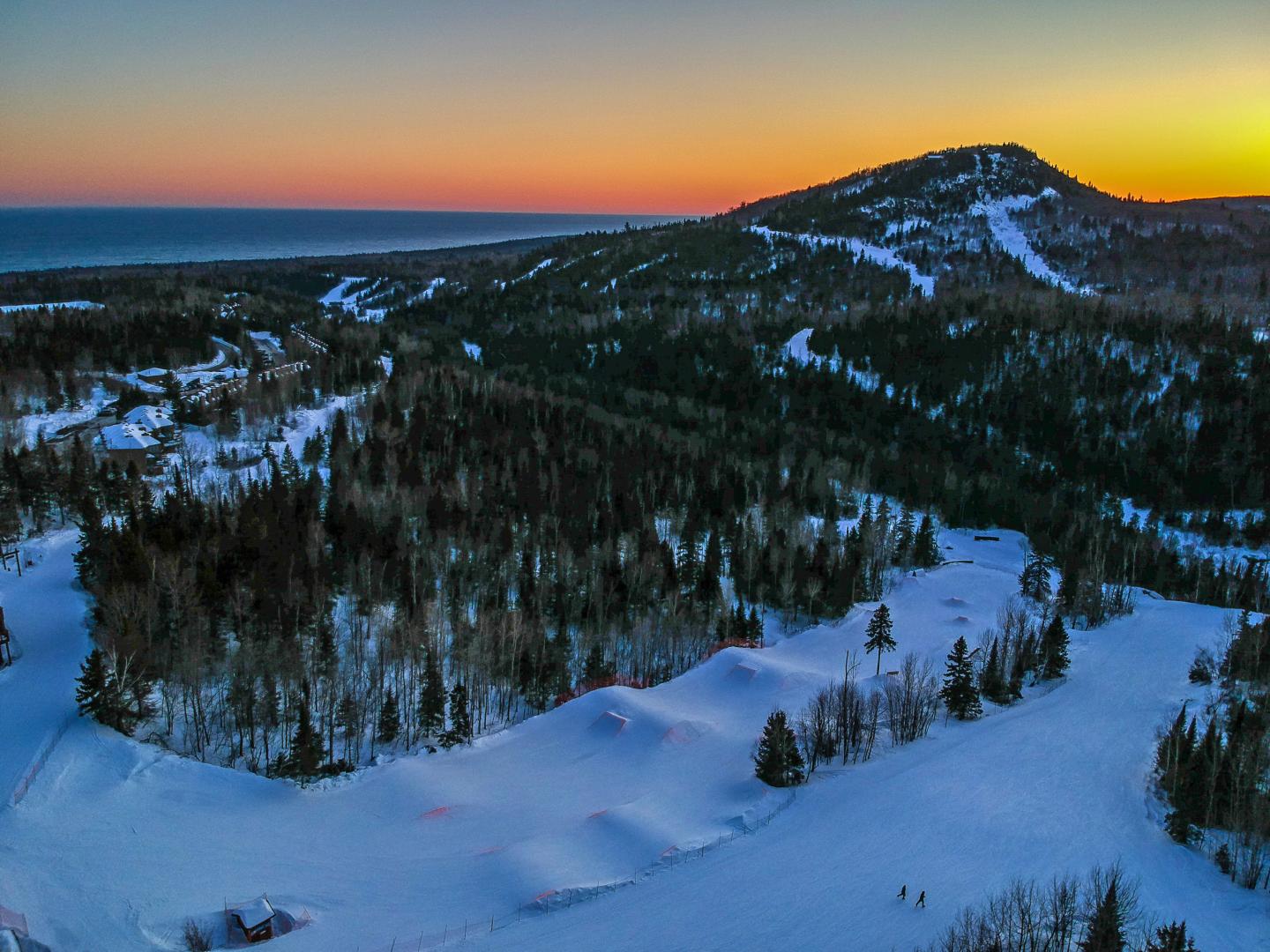 Freestyle Terrain Responsibility Code
Freestyle terrain may include half-pipes, as well as terrain parks and terrain features. Terrain parks offer adventure, challenge, and fun. However, freestyle terrain use, like all skiing and riding, exposes you to the risk of serious injury. Prior to using freestyle terrain, it is your responsibility to familiarize yourself with all instructions and warnings and to follow the Your Responsibility Code.
Freestyle terrain contains man-made and natural terrain variations.
Freestyle terrain changes constantly due to weather and use.
Inspect freestyle terrain before using and throughout the day.
In jumping and using this terrain, you assume the risk of serious injury.
Be courteous and respect others.
One user on a terrain feature at a time.
Never jump blindly, use a spotter when necessary. Look before you leap.
It is your responsibility to control your body on the ground and in the air.
Always clear the landing area quickly.
Always ride or ski in control and within your ability.