Gunflint Trail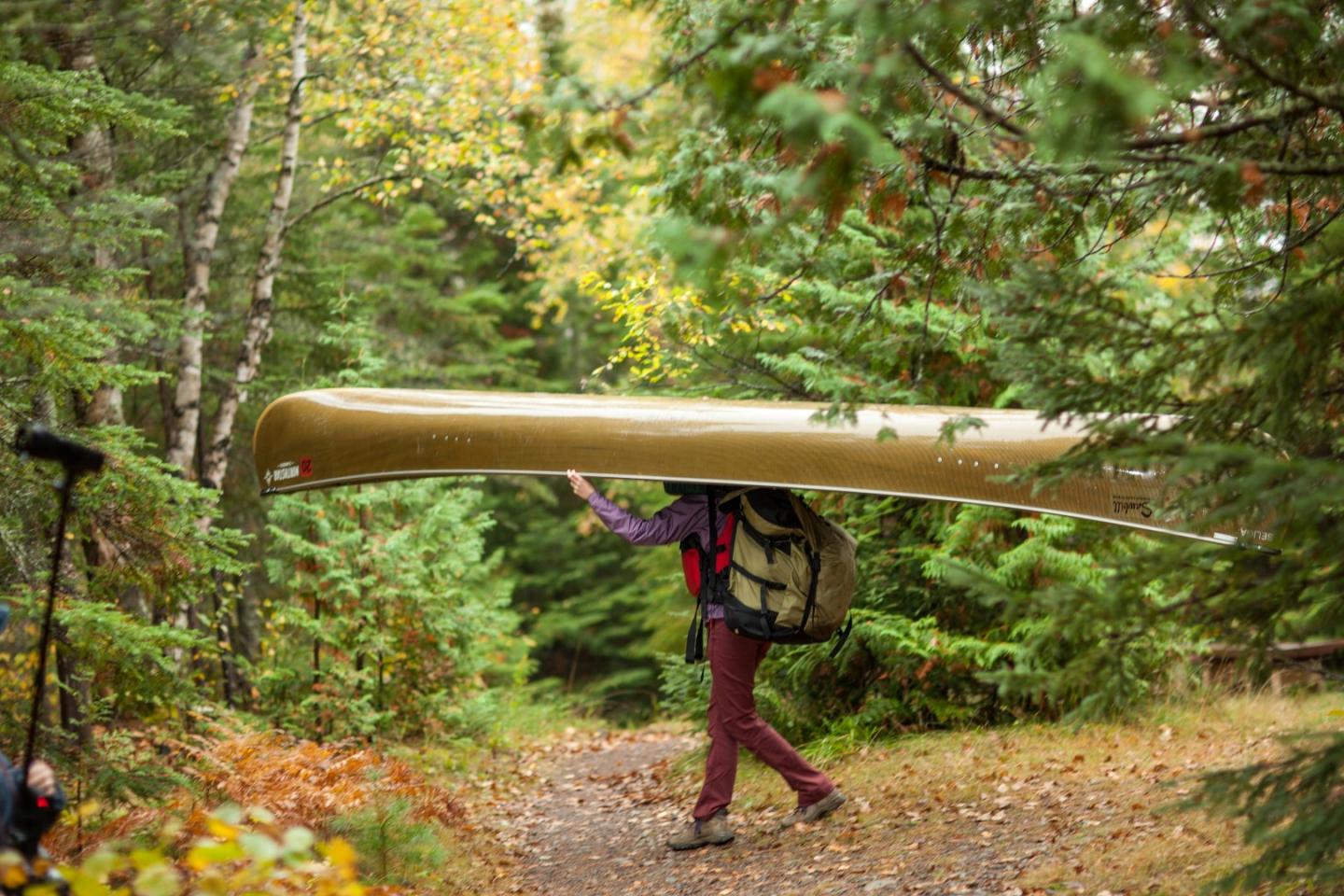 The log lodge, the grand resort, the shimmering lakes, and a million acres of pristine Minnesota forest are some of the gems along the Gunflint Trail. Just pull up a chair by the fireplace, soak up the sun on the dock, or treat yourself to a sauna— you won't ever want to go home.
The Gunflint Trail National Scenic Byway begins in Grand Marais and winds 57 paved wilderness miles northwest near the border of Canada. It's the gateway to the Boundary Waters Canoe Area Wilderness/BWCAW; named one of the world's "50 places of a lifetime" by National Geographic.
Things to do:
Wander the abundant hiking trails, paddle across glacier-carved lakes and breathe in the pristine boreal forests.
Learn the cultural and natural history of the land, lakes, and people at Chik-Wauk Museum and Nature Center.
Along the entire Gunflint Trail, you'll find plenty of places to canoe, fish, and explore.
The farther you get from all the commotion, the closer you get to things that really matter – family, friends, and yourself.
So whether it is summer activities like boating, canoeing, hiking or fishing, or winter activities such as cross-country skiing, dog-sledding, and snowmobiling, Minnesota's Gunflint Trail can keep you busy—and relaxed—no matter the season.
Whether for a day or a week, solo or with family, the Gunflint Trail is the place to experience nature at its purest and its best. Part storybook adventure, part enchanted forest. Be sure to have your camera ready along the way to spot a moose, wolf, bear, deer, loon, eagle, or lynx