Summit Express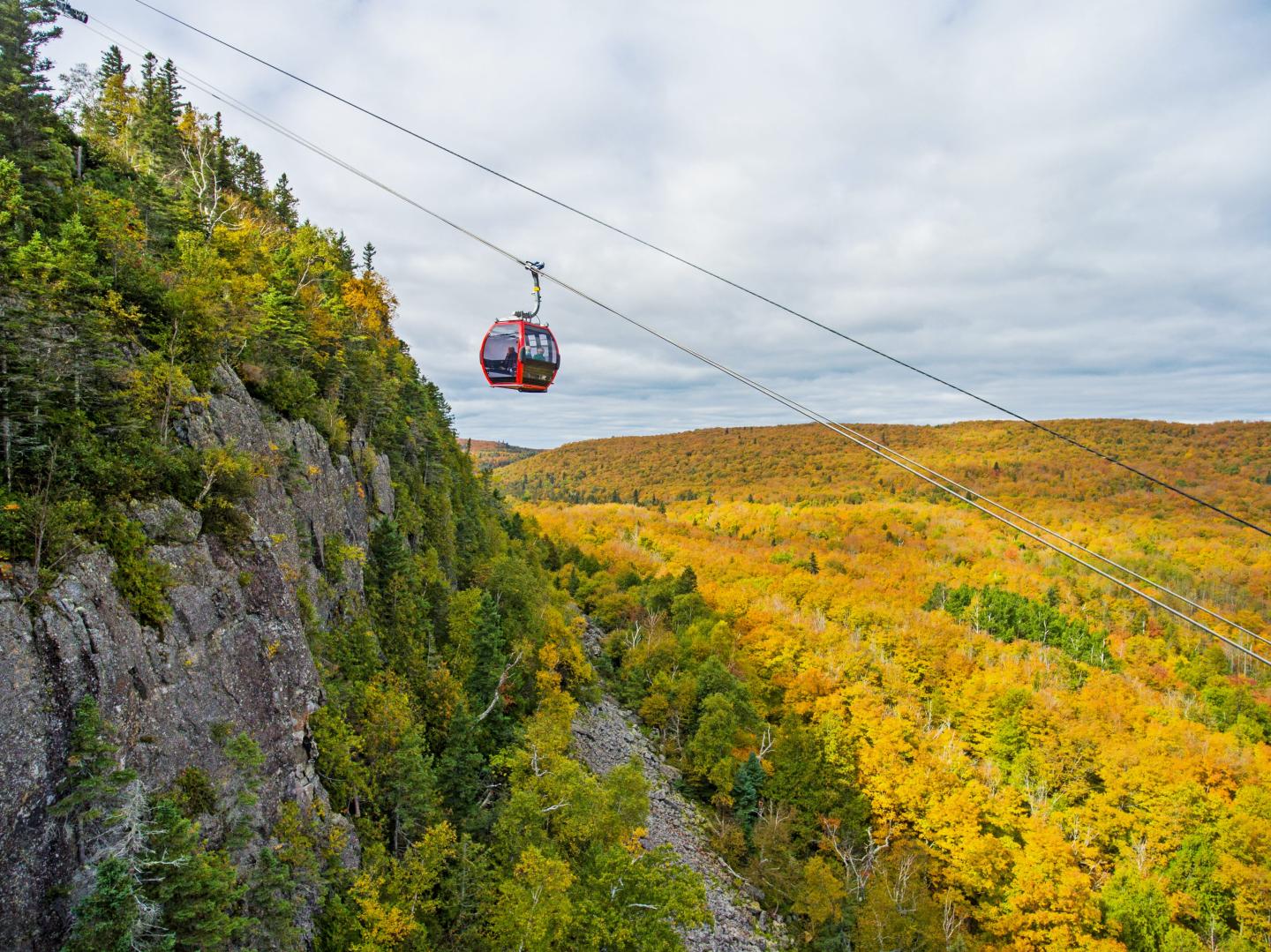 You won't find a better vantage point to view the Sawtooth Mountains and Lake Superior's dramatic coastline.
Operations Update : Monday, October 9-Friday, October 13
During your visit, there will be work in progress on the NEW Raptor Express chairlift at Lutsen Mountains that will impact some access to the property. It is an exciting time in the project as they begin to pull and place the cable for the lift, but this part of the build will result in road closures for both vehicles and pedestrians that may impact your ability to arrive or depart the property. We will have staff in place to communicate closure periods and help direct traffic, but please know that closures may be for up to one hour each time.
This aerial gondola is one of the North Shore's most popular attractions, taking you on a scenic ride to the top of Moose Mountain. Rising 1,000 feet above Lake Superior, the gentle ride is an experience not to be missed.
Keep your eyes open for eagles, pine marten, bear, timber wolves, and moose, explore hiking trails, or stop at the Summit Chalet at Lutsen Mountains for gorgeous views and lunch or a snack.
2023 Summit Express Dates & Hours
| | |
| --- | --- |
| Spring dates | May 13, 20 & 21 |
| Sat-Mon (memorial weekend) | May 27-29 |
| Open Daily | June 2-Oct 15 |
| thur - sun (Mea weekend) | Oct 19-22 |
| Fall Saturdays | Oct 28, Nov 4 & 11 |
Our summer attractions are weather dependent, on days with heavy fog or rain we are unable to operate the Alpine Slide. Please call our central reservation at 877-458-8736 on days with inclement weather prior to online purchase.
| | |
| --- | --- |
| hours of operation | 10:00am-5:00pm* |
| spring & fall Saturdays | 10:00am-4:00pm |
Schedule may vary due to weather.
*September 23 & 30: Summit Express OPEN 9:00am-6:00pm
2023 Summit Express Gondola Rates
Summit Express tickets
Adult [ages 16-64]

$29

child [ages 6-15]

$21

senior [ages 65+]

$25

tots [5 and under]

FREE

with paid adult

Family Gondola package
(1 Adult/1 Child Combo)

$45

unlimited [all ages]

$37

One-way tickets

Save $4/person

Ride up and hike down via Superior Hiking Trail
available onsite only
Rates and availability are subject to change.
Prices do not include applicable taxes and fees. 8.375% State & County Tax, 5.5% Resort Fees.
Slide/Gondola Combo ticket
| | |
| --- | --- |
| adult [ages 16-64] | $40 |
| child [ages 6-15] | $32 |
| senior [ages 65+] | $36 |
| adventure pass upgrade [onsite only] | $29 |
Non-transferable, a single ride on each the alpine slide and gondola. 
Rates and availability are subject to change.
Prices do not include applicable taxes and fees. 8.375% State & County Tax, 5.5% Resort Fees.
slide/gondola Adventure Pass
Non-transferable, slide/gondola pass.
Rates and availability are subject to change.
Prices do not include applicable taxes and fees. 8.375% State & County Tax, 5.5% Resort Fees.
buy an adventure pass in advance 48 hours + and SAVE $6!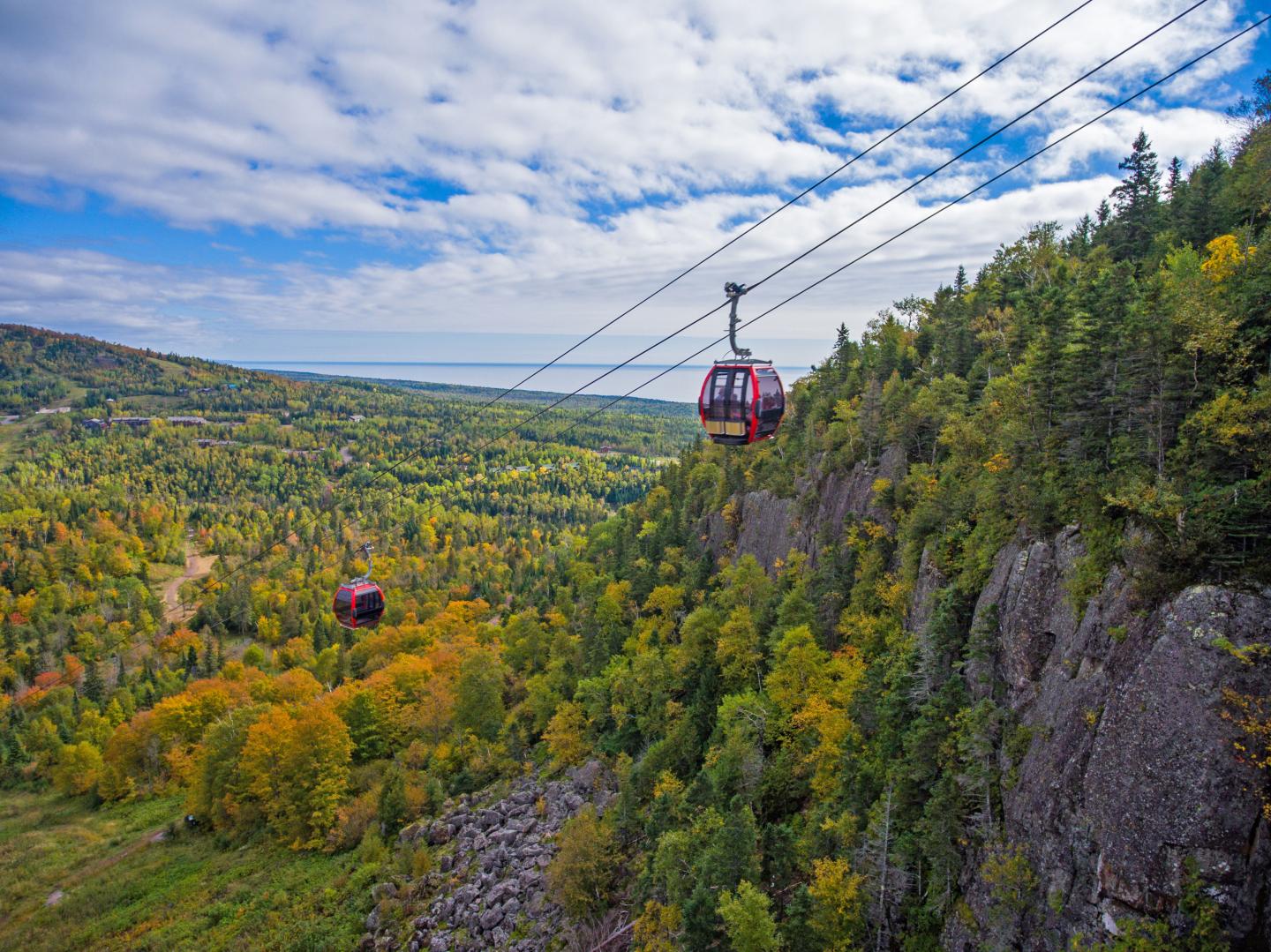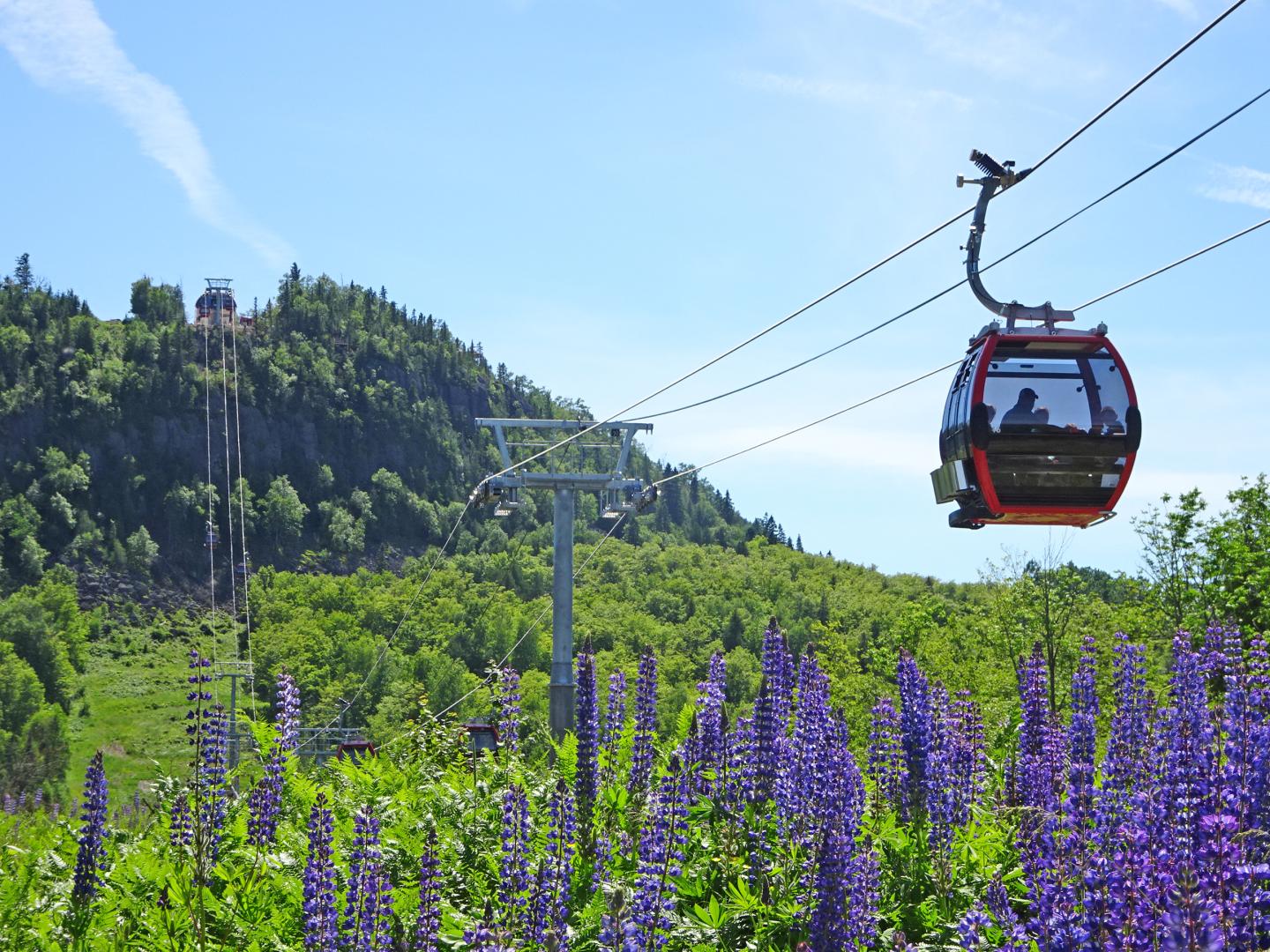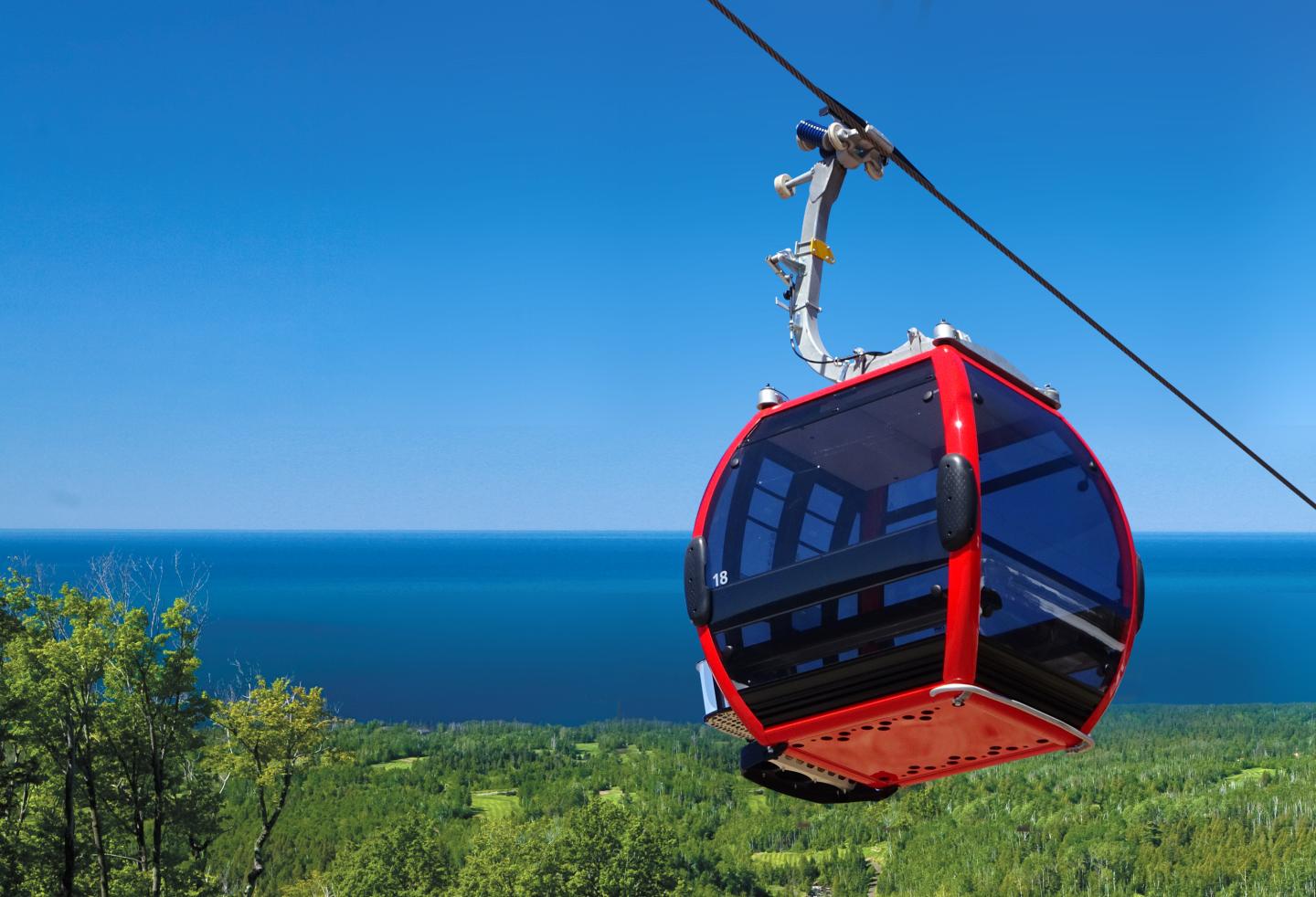 WE ARE NOW CASHLESS
Beginning summer 2023, Midwest Family Ski Resorts Properties will no longer accept cash as a form of payment. Cash may still be used as a form of gratuity, and non-MFSR-owned vendors may still accept cash. 
For guests who do not have non-cash forms of payment when they arrive at Lutsen Mountains, reverse ATMs that dispense Mastercard gift cards are available in our Scandinavian Chalet and Summit Chalet. 
Summer FAQs
Where can we purchase tickets?
Our ticket products are available for purchase at our ticketing booths located at the base of the Alpine Slide, or at our ticketing office which is located across from the base of the Summit Express Gondola. We do encourage guests to pre-purchase online at lutsen.com, you will then redeem your online order at one of these locations. Pre-purchasing helps us to capture the necessary guest information in advance which allows our lines to move faster. You will also need to fill out a summer release of liability online at lutsen.com/waiver if you are purchasing a ticket that provides access to the Alpine Slide, a waiver is not required if you are utilizing the Summit Express Gondola only.
What is an Adventure Pass?
The Adventure Pass gives access to the Summit Express Gondola and Alpine Slide for the date of purchase. This is the best deal available when spending the day at Lutsen Mountains. 
What is a Combo Ticket?
The Combo Ticket gives each guest one ride on the Alpine Slide and one ride on the Summit Express Gondola. Upgrades are available to our Adventure Pass if after purchase you would like to extend your time with us.
What is the Alpine Slide?
Our Alpine Slide is an adventure ride that is accessed via the Bridge Chairlift. Guests will ride to the top of Eagle Mountain and once there will grab a sled for ½ mile course down the mountain.
How long does the Alpine take to ride?
The chairlift ride is approximately 5 minutes. For the ride down, guests control their own speed and this can take anywhere from 2-10 minutes. Your speed is controlled by a hand brake located on the sled. A total round-trip can take 7 to 15 minutes, not including any wait time. Allow more time on peak days as there may be a line. All guests should control their sled at a speed they are comfortable with and should not exceed the speed with which they feel in control of their sled.
Does the slide close down for any reason?
Yes, we cannot operate the slide if there is any moisture on the track and it will be closed if there is rain, mist, or dense fog. The slide will also close in the event of lightning. 
Are there any age or weight restrictions?
Yes, there are: children 2-5 must ride in the lap of an adult. Children who are 6 or older and who are under 48" are welcome to ride with someone over the age of 16 but must purchase a ticket. In addition, children under 2 are not allowed on the Alpine Slide.
What is the Summit Express Gondola?
The Summit Express Gondola is an enclosed gondola ride that takes you from the mountain base area to the top of Moose Mountain.
What is there to do once you are on Moose Mountain?
At the top of the mountain is the Summit Chalet eatery, overlook decks and hiking trails. 
Does the gondola close for any reason?
The gondola will close if there is lightning or very strong winds (over 50mph). Occasionally when the weather is very foggy and visibility is compromised, we may close operations as the Summit Express is a sightseeing ride and there would not be much to see. 
Can dogs ride the gondola?
Yes, dogs are welcome on the Summit Express. Please know however that there is metal grating at the base areas which some dogs find uncomfortable to walk on. Due to health laws, only service animals with clear identification are able to enter the Summit Chalet. Dogs must be on a leash at all times.
Where is the nearest restroom?
At the base of the mountain, public restrooms are located in the Scandinavian Chalet next to the Summit Express Gondola. On Moose Mountain restroom facilities are located across the deck from the Summit Chalet.
Where are we able to get lunch or snacks?
Summit Chalet Eatery
The Summit Chalet offers a variety of menu options including wraps, burgers, salads, and appetizers; they also have a bar and offer a variety of drink options. Food service is available daily from 11a-4p, with bar service until 4:40p unless there is an event in which case food service ends at 3p. A menu is available online for viewing at lutsen.com. A Summit Express Gondola ticket is required to access the chalet, or guests are able to utilize the hiking route on Moose Mountain.
Need Assistance?
For questions about the resort or assistance booking your visit to Lutsen, please contact guest services by calling 218-406-1320 or by emailing ski@lutsen.com.