Fall Colors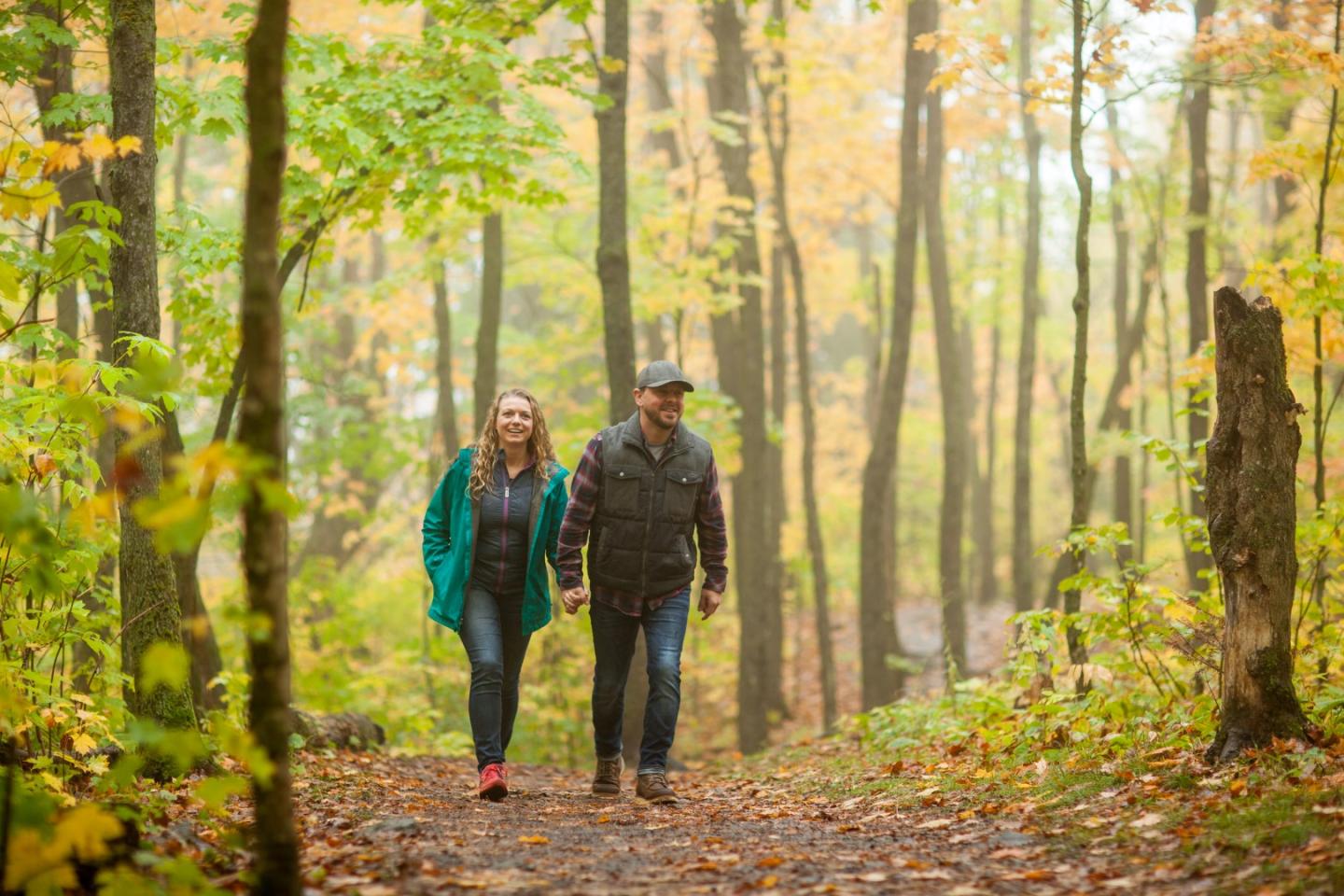 Cook County is the premier destination to view fall colors in Minnesota.
Starting in early September, the air turns crisp and clear. Shortly after, the leaves begin to change, color painting the Superior National Forest with a palette of goldenrod, pumpkin orange, and firetruck red. For a romantic getaway, escape during the midweek to avoid the fall color crowd – you'll have the trails to yourselves.
North Shore Fall Bucket List
Embrace your inner leaf-peeper. Marvel at all of the color that nature offers. View the fall colors drive maps.
Look for Northern Lights. Set your eyes to the skies in the evenings. You will see more stars than ever before and, if you are lucky, a glimpse of nature's light show – aurora borealis. Learn more about the Northern Lights in Cook County.
Go on a "moosefari." For your best chance of seeing one of the elusive moose, drive the Gunflint Trail National Scenic Byway early in the morning or around dusk. Even if you don't spy a moose, you'll see spectacular scenery. Learn more about moose in Cook County.
Paddle the Boundary Waters Canoe Area Wilderness (BWCAW). Fall days are often sunny, mild and bug-free, with cool, clear nights perfect for hot chocolate around the campfire.
Hike the Superior Hiking Trail. Catch spectacular views from numerous peaks along the Sawtooth Mountain Range of Lake Superior and the Superior National Forest in full fall splendor. Learn more about hiking in Cook County.
Golf at Superior National. Open into October, you can get in a few more rounds and view spectacular fall colors by hitting the links at Superior National Golf Course. Learn more about golfing in Cook County.
Find your true colors and get inspired. Shop our local galleries and find artisan crafted gems. Feeling inspired? Take a class at North House Folk School or the Grand Marais Art Colony.
Revel at a festival.
Catch the fall bird migration. The boreal forest is at the heart of the migratory path for numerous bird species. From the peak of a mountain, witness a hawk migration or stay up late and listen for the hoot of an owl. Learn more about the birds in Cook County.
Experience the late fall storm season. Starting in late-October, low-pressure systems from the Arctic swing down over Lake Superior and bump into warmer systems fed by the jet stream. These collisions can spawn ferocious gales. If you get a thrill from waves and wind, Cook County has plenty of snug harbors for storm-watching.
Source: Visit Cook County
Need Assistance?
For questions about the resort or assistance booking your visit to Lutsen, please contact guest services by calling 218-406-1320 or by emailing ski@lutsen.com.