Details Coming Soon!
Family packages require at least (1) adult + child combo per unit, additional adults and children or adult + child combos can be included with your reservation.
Release of Liablity Form:
A new waiver of liability is required each season for every guest. Waivers can be filled out anytime at www.lutsen.com/waiver and will attach to your guest record on your first visit of the season. Each person on your order must have a completed waiver prior to entering the ticket line.
Online Redemptions:
Upon arrival please visit our Lutsen Mountains Ticket Windows to redeem your online order, have your itinerary number ready for our agents, and your release of liability completed to expedite the process. We ask only one person in your party enter the line to minimize congestion.
How to use your RFID Card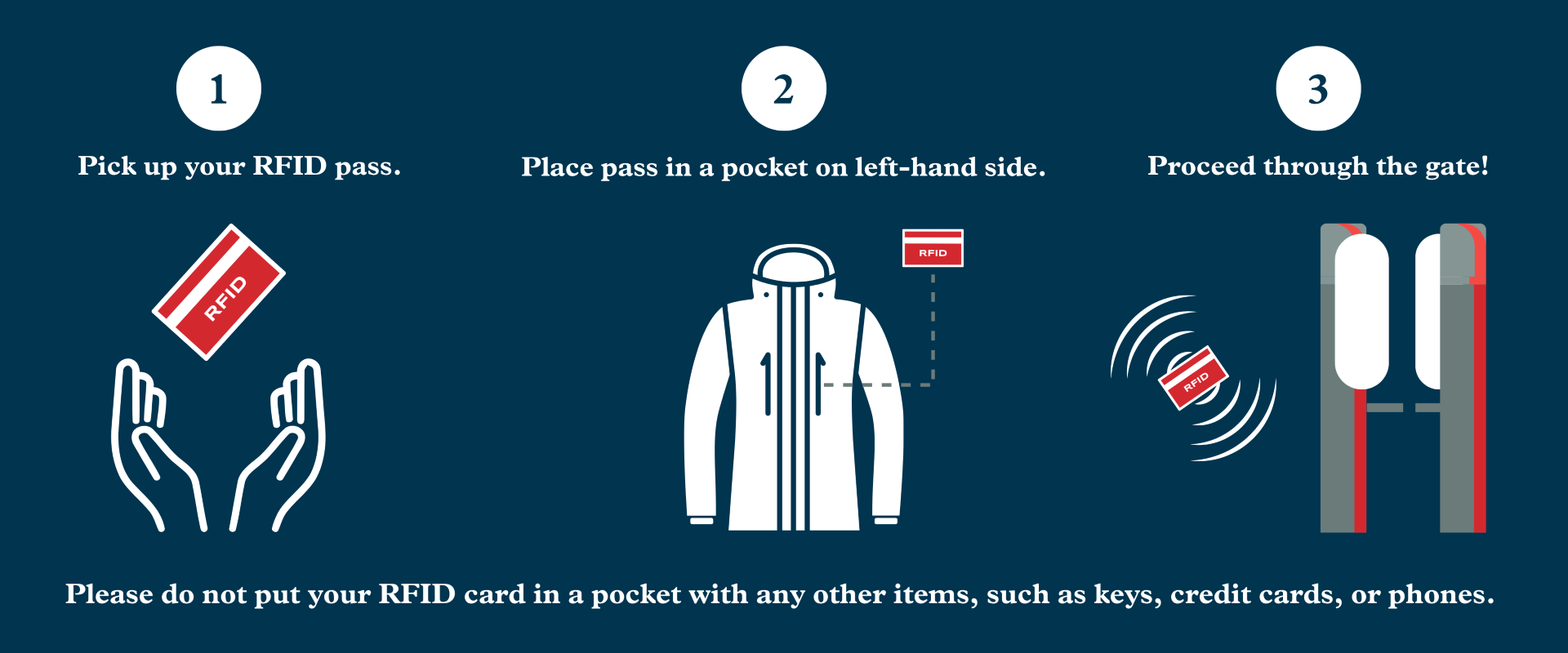 WE ARE NOW CASHLESS
Beginning summer 2023, Midwest Family Ski Resorts Properties will no longer accept cash as a form of payment. Cash may still be used as a form of gratuity, and non-MFSR-owned vendors may still accept cash. 
For guests who do not have non-cash forms of payment when they arrive at Lutsen Mountains, reverse ATMs that dispense Mastercard gift cards are available in our Scandinavian Chalet and Summit Chalet. 
Ski + Stay Package Policies
Deposit Policy
Ski and Stay packages are due in full at the time of booking. 
Cancellation Policy
Guests have up until 2 weeks prior to their date of arrival to cancel their package for a refund of the deposit, minus a $35 processing fee. If canceled within two weeks of the arrival date, the deposit becomes non-refundable. We cannot accept cancellations due to weather. 
All cancellations must be processed via our representatives, we do not accept cancellations via email. 
Pet Policy
A variety of resorts offer pet-friendly accommodations. Pet-friendly units must be requested directly with the lodging property your ski + stay package is booked with and an additional fee may be applied at check-in with the lodging property. 
Travel Insurance
Vacation Rental Insurance is available with your reservation at the original time of purchase. Vacation Rental Insurance provides coverage for the loss of prepaid, non-refundable expenses due to certain unforeseeable circumstances that may jeopardize your vacation investment and force you to incur unplanned
expenses. Trip Cancellation and Trip Interruption coverage is available for events such as a sickness or injury of yourself, family member, or traveling companion; flight delays due to adverse weather; interruptions of road service; terrorist acts; and mandatory evacuations. Additional terms and conditions apply;
please read your Description of Coverage/Policy carefully and contact Generali Global Assistance at 866-999-4018 with coverage questions.
Need Assistance?
For questions about the resort or assistance booking your visit to Lutsen, please contact guest services by calling 218-406-1320 or by emailing ski@lutsen.com.