Cloud Cult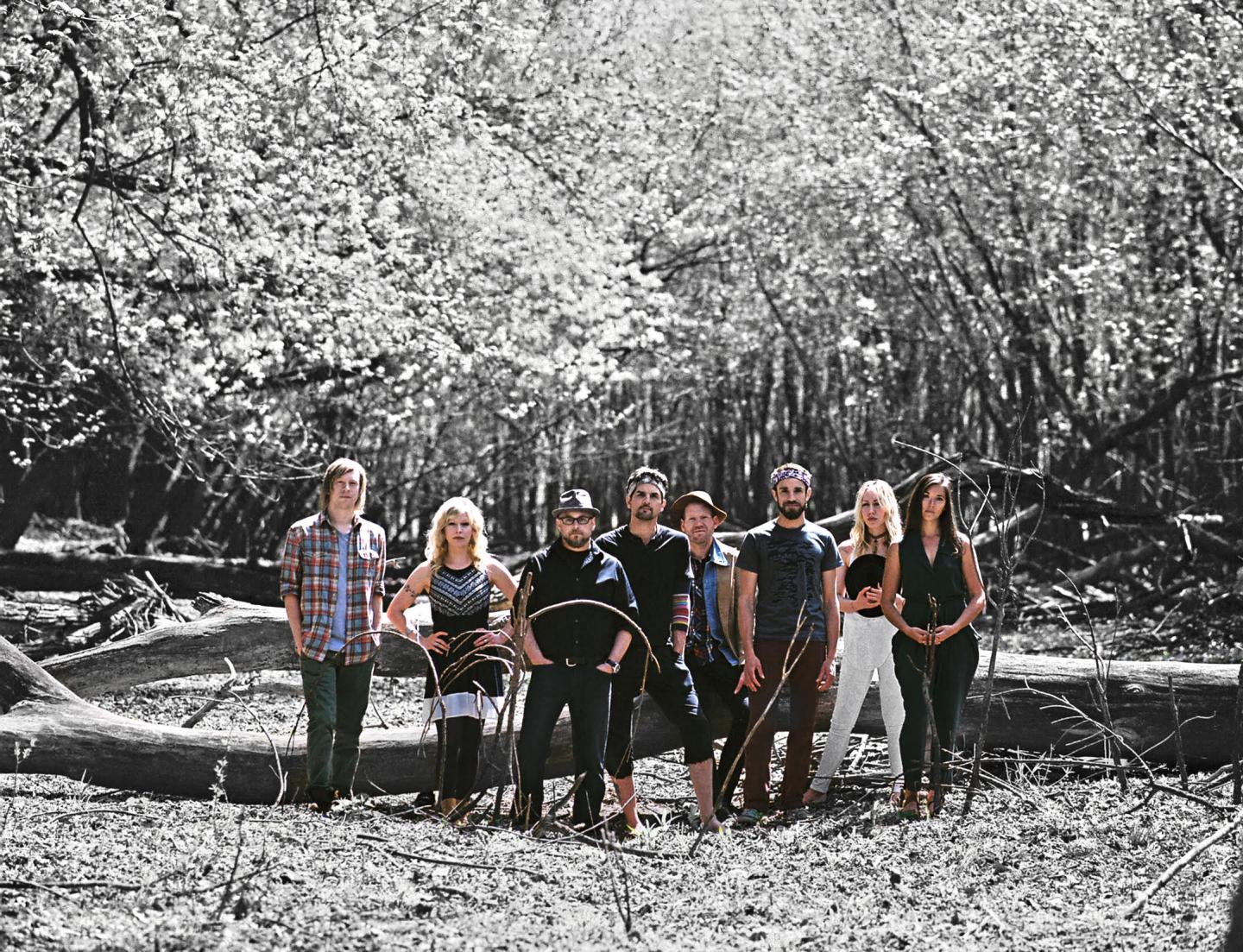 Cloud Cult began as Craig Minowa's solo studio project, and over the course of ten studio albums the band has grown with an evolving lineup of musicians.  Cloud Cult's philosophical lyrics and hybrid orchestral rock sound has brought the band accolades including New York Times, Entertainment Weekly, Pitchfork, and NPR. The band has had several albums at the top of the North America college radio charts and has declined major record label deals in favor of staying independent. Cloud Cult's industry-leading environmental practices led to Rollingstone ranking the band in the Top 10 greenest bands.
Doors at 8:30pm
Cloud Cult Concert Tickets
Papa Charlie's concerts will take a new format this season as we ease back into live music.  All performances will be reserved seat shows with a maximum capacity of 150 – only 25% of our standing room only shows of prior years.  Due to seat proximity of the concert floor plan, all Papa Charlie's concerts will require guests to show proof of full Covid-19 vaccination for entry.  Acceptable forms will include any digital, photocopy, or hard-copy card that matches the individual's state-issued ID.  We also strongly recommend all guests wear masks indoors while visiting our facilities unless actively eating or drinking.
Papa Charlie's recognizes all CDC and MDH guidelines as relates to capacity, safe-distancing, hand-washing, sanitation, masking, etc. The mandates are constantly changing, so please read the eMail (sent to all attendees 36 hours prior to event).
CLOUD CULT Concert Tickets

Concert Tickets | 21+

$55 General Admission Balcony
$65 Reserved Seat Main Floor & Balcony
$75 General Admission Dance Floor SRO
COVID 19 Safety
If you have any covid symptoms stay home!
Arrive early to allow time to get into the venue and your seats.
Respect the space of others.
Enjoy The Show!
The health and safety of our guests, artists, and staff is our top priority. We are monitoring the situation closely and will continue to follow the guidance and recommendations of the Minnesota Department of Health. Thank you! 
Papa Charlie's current covid-19 policies & protocols
You are solely responsible for assessing and implementing the appropriate safety and security measures for yourself.  Your participation in safe practices is required.  Continued violation of social distancing and unsafe practices may cause you to be asked to leave the event.  
What's expected of attendees
The World Health Organization, Center for Disease Control, and the Minnesota Department of Health all have resources and guidelines available to understand the risks of attending events.  Your understanding of this information provided by the above-mentioned agencies is your responsibility.
We require that attendees self-certify that they do not have symptoms, have not been diagnosed with or had direct contact with a known or suspected COVID-19 case in the past 14 days, and will comply with the event's safety policies and procedures including wearing face-covering, physical distancing, and other determined requirements. Violation of policies will cause removal from the event.
Assumption of the Risk and Waiver of Liability
By purchasing a ticket and or attending the event automatically begins the Assumption of the Risk and Waiver of Liability Relating to Coronavirus/COVID-19.
The novel coronavirus, COVID-19, has been declared a worldwide pandemic by the World Health Organization. COVID-19 is extremely contagious and is believed to spread mainly from person-to-person contact. As a result, federal, state, and local governments along with health agencies recommend social distancing and have, in many locations, prohibited the congregation of groups of people. Papa Charlie's has put in place preventative measures to reduce the spread of COVID-19; however, we cannot guarantee that you will not become infected with COVID-19. Further, attending events could increase your risk of contracting COVID-19.
As our guest you will agree to the following assumption of risk and waiver of liability: "By purchasing a ticket, I acknowledge the contagious nature of COVID-19 and voluntarily assume the risk of being exposed to or infected by COVID-19 by attending events and that such exposure or infection may result in personal injury, illness, permanent disability, and death. I understand that the risk of becoming exposed to or infected by COVID-19 at the event may result from the actions, omissions, or negligence of ticket holders and others, including, but not limited to, employees, volunteers, and program participants and their families. I voluntarily agree to assume all of the foregoing risks and accept sole responsibility for any injury to my guest(s) or myself (including, but not limited to, personal injury, disability, and death), illness, damage, loss, claim, liability, or expense, of any kind, that I or my guest(s) may experience or incur in connection with my guest's attendance at the event or participation in concert programming ("Claims"). On my behalf, and on behalf of my guest(s), I hereby release, covenant not to sue, discharge, and hold harmless Lutsen Mountains/Papa Charlie's, its employees, agents, and representatives, of and from the Claims, including all liabilities, claims, actions, damages, costs or expenses of any kind arising out of or relating thereto. I understand and agree that this release includes any Claims based on the actions, omissions, or negligence of Lutsen Mountains/Papa Charlie's, its employees, agents, and representatives, whether a COVID-19 infection occurs before, during, or after participation in any event program."
To ensure the safety of our staff and guests, we are asking you to assess any symptoms you may have prior to attending the Event. Please review each symptom listed below and answer "yes" or "no" if this is a symptom that you or your guest(s) are experiencing and cannot attribute to another health condition. You must simply answer these questions for yourself.
Do you have:
Fever or feeling feverish?
Chills?
A new cough?
Shortness of breath?
A new sore throat?
New muscle aches?
New headache?
New loss of smell or taste?
If you answered "Yes" to any of the symptoms listed above, please contact us for options. Please send an email to ski@lutsen.com or call us at 218-406-1320. We are looking forward to seeing you at Papa Charlie's!